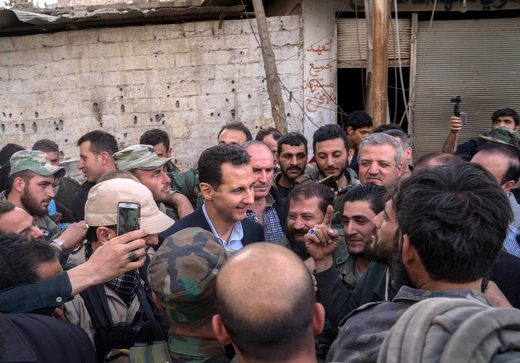 Syrian President Bashar Al-Assad has once again shown why he has the full confidence of the people he governs over.
Yesterday he made a surprise visit to the frontlines of East Ghouta where the Syrian Army are currently smashing terrorist forces. This was in an effort to thank the brave soldiers for their duties on behalf of all Syrian people and to motivate the troops to continue their successful struggle against terrorist formations.
After meeting soldiers, he then met civilians who fled the war zone in East Ghouta, to the east of Damascus city center, he was widely praised and held by the people.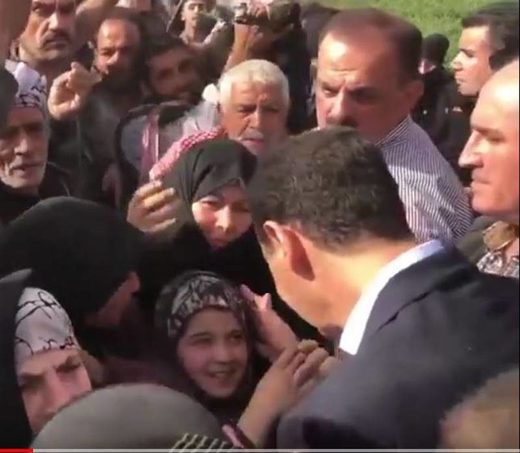 However, to reach his destination, Assad decided to drive himself without any security services, nor is he ever wearing a bullet proof vest, including when meeting civilians. This demonstrates his full confidence he has with his people.
In addition, he only drove a simple Honda Accord to reach his destination, far removed from western leaders who are chauffeured and escorted in luxury vehicles.
Elsewhere in Syria, after 58 days of combat between the Turkish-led Olive Branch forces and the Kurdish People's Protection Units (YPG), the former have captured 75% of the Afrin region in northwest Syria. Full details and a map can be found
here
.