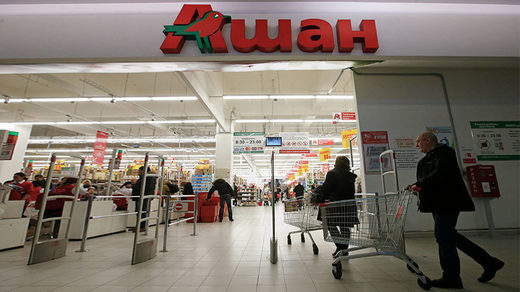 Russia-France trade grew by almost a fifth last year despite the economic restrictions from both sides, according to Russian Ambassador to France Aleksey Meshkov.
Cooperation between the two countries has never been interrupted, but sanctions and changes in the international situation have had negative effects," he told RIA Novosti.
"Trade turnover decreased significantly until last year. But then the situation changed for the better. Commodity turnover increased by 16 percent, according to the data at the beginning of this year, totaling $15.5 billion," Meshkov added.
The ambassador noted that these volumes are lower than they should be. "I am sure that the potential of both countries is much higher," he said.
Meshkov added that direct French investment in the Russian economy is also growing and reached almost $14 billion, while Russia's direct investment in France is $3.2 billion.
"More than 500 companies with the participation of French capital, as well as about 40 Russian companies in France, contribute to this in various sectors of the economy. None of them have quit during the crisis, although they have been forced to freeze promising projects,
" said the ambassador.
France has a 2.83-percent share in Russian foreign trade. Minerals comprise around 80 percent of Russia's exports to France, while its imports include chemicals, machinery and food.