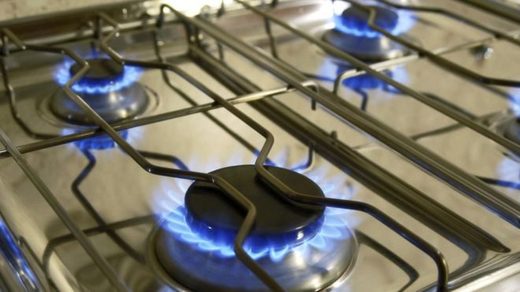 National Grid's first "gas deficit warning" for eight years has been withdrawn after supplies increased.
The network operator
issued the warning on Thursday, saying it might not have enough gas to meet demand
due to the current cold snap gripping the UK.
The warning was a call to the market to boost supplies.
National Grid said it did not anticipate having to issue a new warning on Friday, but would do
if supplies dropped off again.
A National Grid spokesperson said:
"
The market has continued to respond
over the last 24 hours and we have seen an increase of supplies into the network.
"
As the extremely cold weather continues
we expect to see high demand on the gas network, so we are continuing to monitor developments closely.
"Protecting customer supplies is always our first priority and we would like to reassure them that this high demand has not affected their domestic gas supplies".

Comment: Except that you were about to run out and sent out an emergency alert?


Blizzards
The sub-zero temperatures and snowy conditions in the UK have caused a spike in demand for gas from consumers and businesses.
National Grid has seen its
highest demand for gas for six years
in the past week.
That increase in demand was coupled with
unplanned outages to supplies
coming from Norway, the Netherlands, and Belgium, leading to the National Grid warning.

Comment: Which would imply they don't have much in way of reserves.


Suppliers responded to Thursday's warning by pumping more gas into the system, and
some large businesses agreed with their energy suppliers to use less gas.

Comment: That must do wonders for the economy.


National Grid can ask large businesses to scale back gas usage, but in this case, reductions in gas use by industry were done through commercial contracts with suppliers.
Supplies to domestic consumers were not affected.
In recent years the UK has become more reliant on gas imports.
Gas-fired power stations are taking up the slack as coal-fired power stations are decommissioned.
In addition,
a large North Sea gas storage facility called Rough is in the process of being closed down due to safety concerns.