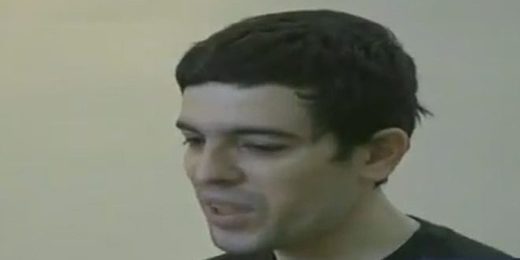 Former White Helmets associate named Walid Hindi admitted his involvement in fabricating photo and video material, prepared in cooperation with Turkish Television, during the time when he was working with the notorious White Helmets group in eastern Aleppo.
The group was preparing fake videos of alleged atrocities of the Syrian Army, during its liberation process of eastern Aleppo.
In his confession, broadcasted on Syrian National Television on Saturday evening, Hindi admitted to have worked with White Helmets for three years and received rather huge sums of money, majority if which was provided by the Gulf states.
He also describe how filming of "atrocities" would take place.
When, for instance, they wanted to stage an airstrike scene, the filming crew would fire sirens and the actors would then immediately rush to the scene. Right after that, live streaming of events would begin, accusing the Syrian Army of carrying out yet another airstrike, targeting civilians. Hindi said he participated in fabricating videos more than just once.
According to Hindi, the main person responsible for "directing" these staged videos was Ibrahim Al Hajj, with Mohammad Al Sayed being the main cameraman.
In turn, another former associate named Imad Abdul Jawad admitted to have witnessed possession of chemicals by terrorists in Aleppo, saying "During my work shift as a guard I was once asked to transfer a bunch of barrels, containing something what my supervisors called "detergent and washing powder". I was supposed to transfer the materials from the district of Al Sukkariyeh to the district of Amariya."
He then explained that his task was basically to unload the wares at the entrance of the building, pointing out that on one occasion, after finishing unloading the content, he saw people wearing uniforms, silver masks and protective boots and were carrying the goods he just transported to the cellars.
On one occasion, he managed to get closer and he saw people opening the barrels and pouring their content out into something that looked like gas cylinders, adding that contents looked nothing like washing powder or detergent. He described the liquid, which was being poured out of the barrels, to have a rather foul smell. When his boss noticed he is watching the procedure, he was dismissed immediately.
It is noteworthy that on January 11th 2017, engineering units of the Syrian Army discovered Saudi-made chemicals, left over by terrorists in one of the neighborhoods in eastern Aleppo.
White Helmets are a highly controversial group. Although claiming to be humanitarians, White Helmets are a branch of the armed Syrian opposition and were discovered not only of having ties to terrorist groups and being involved in staging media provocations, but also of deliberately hurting civilians, children including.
The group is revered by Arab and western governments and mainstream media.