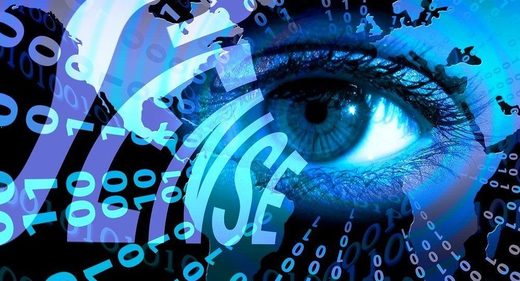 A former priest has been jailed in Britain for sexually abusing a choirboy almost 40 years ago, after his dying victim gave evidence using revolutionary eye-tracking technology, which turned his blinks into words.
Cyril Rowe, 78, was jailed for four years on Friday, March 10, after a trial at Bournemouth Crown Court in Dorset, England, which was the
first of its kind.
Michael Kelsick, who suffered from motor neurone disease which meant he was paralyzed and unable to speak or write, was able to give evidence using ground-breaking eye-tracking technology called
Eyegaze Edge
.
Communicating using only his eyes and interacting with a computer keyboard Kelsick, 47, was able to describe how the vicar had locked the church door, pinned him down and sexually abused him, before apologizing and giving him £1 ($1.20).
Tragically, a police officer was on the way to Kelsick's deathbed to tell him his abuser had been found guilty when he was informed that he had just passed away.
Rowe was convicted on three counts of indecent assault which took place at a church in Stoke Newington, east London between 1979 and 1981.
The Eyegaze Edge is a communication system, developed by LC Technologies, based in the United States, which enables people with severe disabilities to interact with the outside world.
By focusing their eyes on control keys displayed on a screen, a user can generate speech or type a message.
"Eyegaze Edge is being used to write books, attend school and enhance the quality of life of people with disabilities all over the world," an LC Technologies spokesman said.
The technology is also being used in numerous fields — health, defense, airport security, gaming and research.
World-renowned physicist
Stephen Hawking
uses a similar technology to communicate.
General Motors is also planning to fit a different eye-tracking technology system into its cars to detect when a driver is not paying attention to the road.
But this was the
first time anywhere in the world that eye-tracking technology, and the evidence obtained from it, has been used in a criminal case.
Kelsick, who was a nine-year-old choirboy when the offenses began, recorded his evidence using Eyegaze and was then questioned by lawyers in the court via a video link as he lay in a hospice bed in Streatham, south London.
Rowe, who was the vicar at St. Matthias Anglican church in Stoke Newington, retired to Bournemouth, where he was arrested in August 2015.
A Crown Prosecution Service lawyer, David Nixon, said: "The way Cyril Rowe's victim was allowed to use this eye-tracking technology over video link shows how the CPS can help victims and witnesses who might otherwise struggle to give evidence in court.
"This man was determined to seek justice against the vicar who had abused him all those years ago and these special measures enabled that to happen. They included a live video link into the court from his hospice bed, an intermediary to help him on the day, and help for his sister to use a video link too, as she wanted to stay close to him in his final days.
"As a result the jury were able to hear his powerful testimony which has ultimately led to the convictions and today's sentence."
It is not clear if Rowe, who had pleaded not guilty, will appeal against his conviction.
Some new technological breakthroughs have foundered following appeals.
In 1998, Mark Dallagher, 31, was jailed for life for murdering Dorothy Wood, 94, at her home in Huddersfield, West Yorkshire. He had been convicted after experts testified that a print on the window of her home uniquely matched Dallagher's ear. But a retrial was ordered and in 2004 he was cleared after the reliability of earprint evidence was called into question.
In 2007, Irish Republican Sean Hoey walked free after his trial collapsed. He had been accused of planting the bomb in Omagh, Northern Ireland, in 1998 which killed 56 people. Forensic scientists claimed to have found Mr. Hoey's DNA using a technique called Low Copy Number (LCN) DNA.