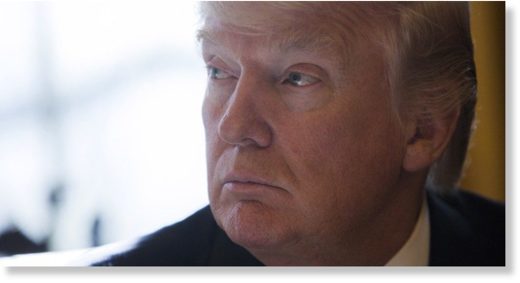 According to former NSA analyst John Schindler, elements of the intelligence community have gone "nuclear" against President Donald Trump and are now vowing "he will die in jail".
Schindler, a former professor at the Naval War College, is known to be provocative with his tweets, but what he revealed earlier today is still raising eyebrows.
Schindler was asked by another Twitter user, "What do you think is going on inside NatSec right now after Trump's "intelligence" tweet this morning?"
That was a reference to Trump
tweeting
that
information was being illegally leaked by members of the CIA and NSA to the
Washington Post
and the
New York Times
.
Schindler responded, "Now we go nuclear. IC war going to new levels. Just got an EM fm senior IC friend, it began: "He will die in jail."
Schindler clearly sides with whoever his contacts are within the intel community, given that he also tweeted, "US intelligence is not the problem here. The President's collusion with Russian intelligence is. Many details, but the essence is simple."

Comment: The essence is simple - there simply is no threat from Russia. The threats only emanate from elements in the intelligence community and military-industrial-security apparatus whose objectives concerning Russia are now threatened. If any of these deep state actors had a shred of integrity, we would not be seeing the war that is now being waged against the Trump administration or reading ridiculous, threatening and pathological tweets like these.


The former NSA analyst then speculated that a Trump supporter would show up at an intelligence center armed and try to carry out a terror attack in retribution before being gunned down.
Trump's war with politicized elements of the intelligence community escalated after Democrat Chuck Schumer accused the President of "being really dumb" by taking them on back in early January.
"Let me tell you, you take on the intelligence community, they have six ways from Sunday at getting back at you," Schumer told MSNBC's Rachel Maddow.

Comment: In other words, don't even try and fix things - even if those things put the lives of millions of people at high risk.


As we
highlighted yesterday
, the deep state is already engaged in a desperate effort to sabotage Trump, with the resignation of General Flynn happening as a result of private phone conversations being leaked by anti-Trump zealots within the intelligence community.