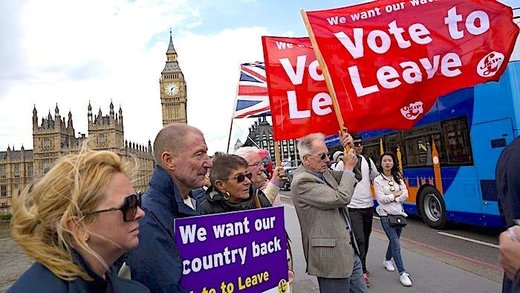 British MPs have voted in favor of government plans to trigger Article 50 by March 31, 2017, meaning Britain will formally initiate the process of leaving the EU before that date. MPs voted 461 to 89 in favor of the motion on Wednesday.
The vote came following a motion from the Labour party, which stated that it is
"parliament's responsibility
to properly scrutinise the Government while respecting the decision of the British people to leave the European Union," adding that there "
should be no disclosure
of material that could be reasonably judged to damage the UK in any negotiations to depart from the European Union after Article 50 has been triggered."
Added to the motion was a
government amendment
stating that parliament "recognises that this House should respect the wishes of the United Kingdom as expressed in the referendum on 23 June; and further calls on the Government to invoke Article 50 by 31 March 2017."
51 MPs from the Scottish National Party (SNP), 23 from Labour, five from the Liberal Democrats, three from Plaid Cymru and one Conservative MP are reported to be among those who opposed it. The SNP took to Twitter to voice their concerns over the decision, saying
"Tonight Labour MPs voted to give the UK government a blank cheque for a hard #Brexit."
The EU's chief negotiator, Michel Barnier, said prior to the vote that
if successful, a deal on Brexit could be reached by October 2018.
"Should the UK notify the council by the end of March '17 [that it is triggering Article 50], as Prime Minister Theresa May said she would, it is safe to say that negotiation[s] would start a few weeks later and an Article 50 agreement be reached by October '18," Barnier said on Tuesday.
Earlier, Labour MP Ben Bradshaw said he would not vote to invoke Article 50 as Britain still had "no idea what sort of #Brexit the Government will pursue."