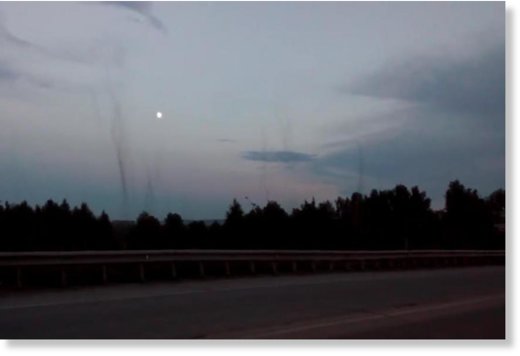 Massive numbers of blood-sucking insects swarmed together in a Russian city to create a series of "mosquito tornadoes" on the horizon.
The video, filmed Aug. 13 in Yekaterinburg, shows the mosquitoes gathered into huge groups around sunset.
The swarms form into spiral-like clouds that resemble tornadoes spinning in the evening sky.
The filmer said each "mosquito tornado" is composed of millions of the insects.