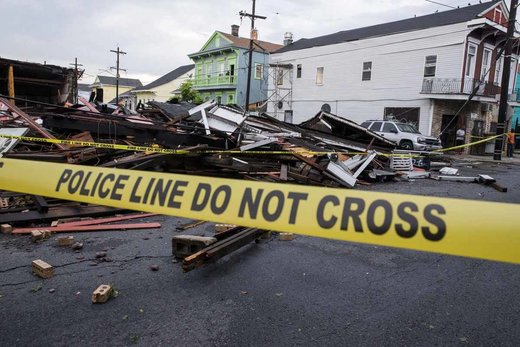 The National Weather Service confirmed an EF-0 tornado touched down in the New Orleans area Thursday afternoon.
According to the NWS the tornado had winds of 80 miles per hour. Damage was half a mile in length, and officials said the tornado began at Marias and Annette streets and ended at N. Claiborne and St. Philip Street.
About 3:30 p.m., viewers began sending in pictures of a funnel cloud over the French Quarter area. Shortly after, at the corner of St. Philip and N. Claiborne Avenue, a vacant home collapsed. Officials said two people were brought to the hospital with minor injuries.
Authorities said three buildings collapsed during the severe weather event, all in the Seventh Ward and Treme areas.