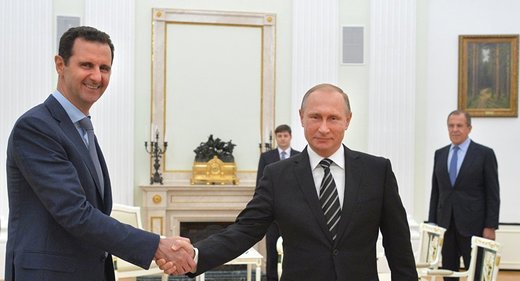 This week on Behind the Headlines, Joe and Niall were joined by Truth Perspective host Harrison Koehli to discuss the extremely tense situation in Syria, where Turkey and Russia are waging a barely veiled 'proxy' war over Syria's future. What are we looking at here: a cold war turned hot? Is a world war on the cards?
Seasoned geopolitical analyst William Engdahl,
in his recent article for New Eastern Outlook
, 'Washington's Machiavellian Game in Syria', reckons the 'reality-creators across the pond' have manipulated both Russia and the main players in the Middle East into a fatal trap: regional conflagration in order to 're-shape the Middle East'.
But with contradictory statements being made by US leaders, and apparently contradictory actions being taken by the different players on the 'grand chessboard', couldn't it be said that it's all coming apart at the seams for the Western imperialists? Or is the chaos in the Middle East, and elsewhere, all unfolding according to 'the grand plan'?
Running Time:
02:03:03
Download:
OGG
,
MP3
- 42MB