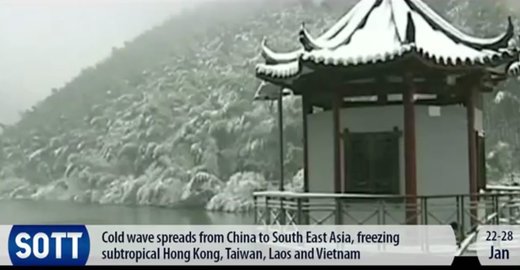 Mass whale strandings in India and northwestern Europe - Record 'snowzilla' blizzard thanks to Winter storm Jonas in the US Northeast - Record cold wave in the Far East and South East Asia bringing snow to Vietnam, Taiwan and southern China - The first recorded snowfall in Kuwait - Severe flooding in the central US, UK and many other places - The earliest Pacific cyclone on record, and the earliest Atlantic hurricane since 1938 - Major earthquakes in Russia's Far East and Alaska - Significant volcanic eruptions in central America, Russia's Far East and Antarctica.
Here are some of the 'signs of the times' in January 2016...
Watch it on
SOTT.net's Vimeo channel
:
Music used: 'Escape from the Temple' by Per Kiilstofte. Licensed under Creative Commons Attribution 4.0 International
To understand what's going on, check out our book explaining how all these events are part of a natural climate shift, and why it's taking place now:
Earth Changes and the Human-Cosmic Connection
.
Check out previous instalments in this series - now translated into multiple languages - and more videos from SOTT Media
here
,
here
, or
here
.
You can help us chronicle the signs by sending your video suggestions to sott@sott.net