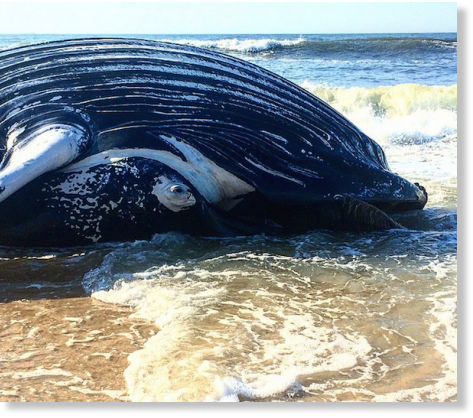 A 25-foot dead whale carcass washed up on the oceanfront beach of eastern Fire Island on Monday night, authorities said.
Suffolk County police Marine Bureau officers responded to the scene in Ocean Ridge, the easternmost section of Davis Park, at 8:30 p.m., police said. It was not immediately clear what type of whale had washed up.
Officers notified New York State Department of Environmental Conservation officers and the Riverhead Foundation for Marine Research and Preservation.
The Riverhead Foundation will perform a necropsy to determine the whale's cause of death, which was not immediately clear. The foundation will also bury the whale, police said.
The incident came eight weeks after a humpback whale carcass washed up near the Wilderness Visitors Center west of Smith Point County Park on FI.