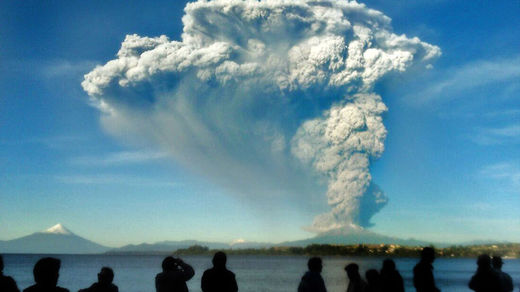 Hundreds of people are being evacuated in southern Chile following a massive eruption of the Calbuco volcano -
its first in over 42 years
. The government has declared a red alert, as thick clouds of ash and smoke shot up several kilometers into the sky.
The volcano is located near the tourist location of Puerto Varas, about 1,000 km (625 miles) south of the nation's capital Santiago.
"There are a lot of people out in the streets, many heading to the gas stations to fill up on gas," a resident of Puerto Varas, Derek Way, told Reuters.
The area near the volcano is not densely populated, making it easier for the authorities to conduct evacuations.
Calbuco's last eruption was in 1972, while it is one of Chile's most dangerous active volcanoes.
Volcanic eruptions are frequent in Chile, where about 500 volcanoes are potentially active. It is considered to have the second largest chain of volcanoes in the world, after Indonesia.
Southern Chile was a sight of a volcanic eruption back in March, when Villarrica sent ash and lava into the sky.