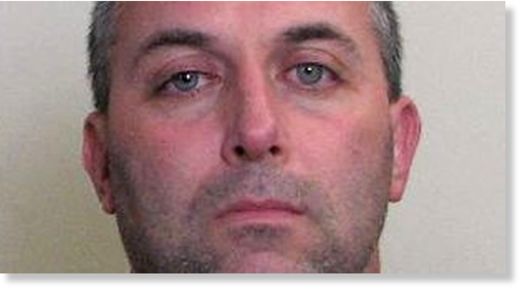 An Edwardsville, Illinois police officer was arrested on charges of having burglarized homes and businesses while on duty and in uniform, the
Belleville News-Democrat
reports
.
Officer Brian Barker, a 19-year veteran, was arrested after being accused of entering Reality Salon and Spa and removing money from the cash register while on duty. When the Edwardsville Police Chief Jay Keeven discovered that the suspect was one of his officers, he turned the investigation over to the Madison County Sheriff's Department.
"It isn't that I don't have faith in my investigators, but for the public trust, it's best to have an independent agency investigate your agency," Keeven said.
Officer Barker is also accused of stealing money and weapons from a private residence, as well as a number of Edwardsville businesses, including Afsanehs Alterations, Edible Arrangements, Edison's Entertainment, Extreme Vapor, Headstrong Hair, The Little Gym, and Pedegos.
"We put all this trust, faith and power in police officers, but with that comes gigantic stresses," Madison County State's Attorney Tom Gibbons told the
New-Democrat
. "When they breach that trust, it's so much worse. The magnitude of this breach of public trust necessitates a very harsh penalty, and we will be seeking prison time."
"It's really sad to see someone who's supposed to be the good guy go wrong. But the measure of character of leadership is what they do when it happens," he added. "In this case, [the Edwardsville Police Department] absolutely did the right thing."
Officer Barker stands accused of 10 counts of burglary, one count of residential burglary, and one counted of aggravated possession of stolen firearms.