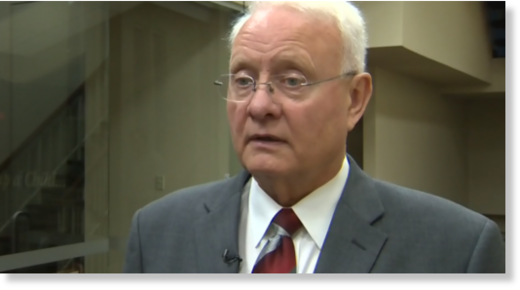 A couple in Calgary, Canada are facing charges after their 14-month old son died from a treatable infection in November, 2013. Prosecutors say that the child's death was preventable and that has body had been severely weakened by the family's strict, vegan diet.
According to CTV News Calgary
, at the time of his death, toddler John Clark had never seen a doctor in his life nor received any form of pre- or post-natal care. The boy was born at home and perished of a staph infection two months after his only birthday.
Parents Jeromie Clark, 31, and Jennifer Clark, 34, are Seventh Day Adventists who practiced a strict vegan diet and shunned traditional medical interventions in favor of prayer.
John Clark was admitted Foothills Hospital in Calgary on November 28, 2013 when a family member urged the parents to seek medical attention for the child. The next day he was transferred to Alberta Children's Hospital where he died of a systemic staph infection complicated by malnutrition.
Calgary Police Service Staff Sgt. Doug Andrus said, "We believe that the family followed a strict dietary regimen based on their beliefs" and conspired to conceal the baby's failing health from outsiders.
The couple's two older children have been removed from the home. Jeromie and Jennifer Clark face charges of criminal negligence causing death and failure to provide the necessities of life.
Discovery News said
, "The Seventh Day Adventist Church is known for promoting a healthy lifestyle among its members, including not smoking, avoiding 'unclean' food products mentioned in Leviticus (such as pork) and vegetarianism. The church does not officially endorse veganism, though according to an article in the
Calgary Sun
, 'more than 60 percent of Adventists are vegetarian.'"
Discovery
noted
that there has been a spike in the number of babies dying of malnutrition due to their parents' imposition of a vegan or vegetarian diet which doesn't meet all of a rapidly growing baby's nutritional needs.
According to the
New York Times
, "A vegan diet is dangerous for weaned babies and toddlers, who need plenty of protein and calcium. Too often, vegans turn to soy, which actually inhibits growth and reduces absorption of protein and minerals. That's why health officials in Britain, Canada and other countries express caution about soy for babies."
The family's former pastor, Randy Barber of Central Seventh Day Adventist Church in northwest Calgary said that the Clark family left his congregation eight years ago. Jeromie Clark, said Barber, had become "very radical" and "very controlling of his wife" before ceasing attendance at the church.
"He's quite thin and always has a very stern look on his face,"
said Pastor Barber
of Jeromie Clark. "I've never seen him smile."