An astronaut has tweeted an amazing image of the wasp typhoon from space.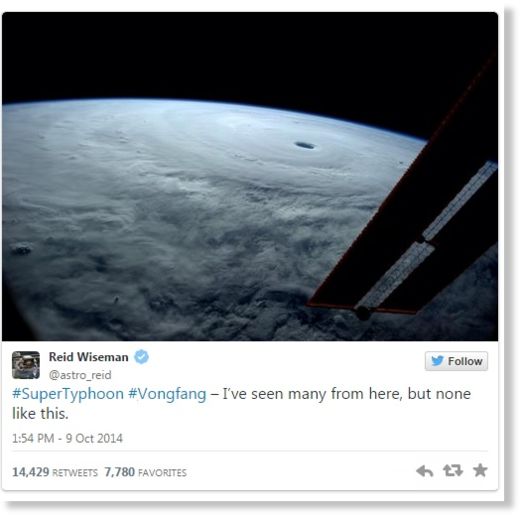 Reid Wiseman, who is currently working for Nasa on the international space station (ISS), posted a picture which showed typhoon Vongfong (wasp) in all its glory.
The storm is expected to be Japan's strongest of the year, with winds of up to 146 mph.
'I've seen many from here, but none like this,' wrote Wiseman.
Fourteen people in Okinawa and Kagoshima prefecture in Kyushu were injured due to strong winds, the
Mainichi
newspaper reported.
The heavy winds have already disrupted flights and knocked out power as they approach Japan's Okinawa island chain.