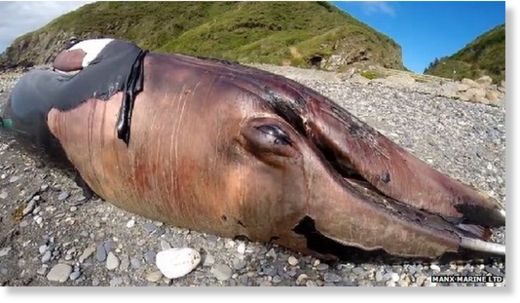 A six-metre (20ft) minke whale has been found dead on an Isle of Man beach, the Manx Wildlife Trust (MWT) has confirmed.
The juvenile whale was discovered at Glen Maye on Saturday evening, the trust's marine officer Lara Howe said.
The Manx Society for Marine Conservation and MWT have carried out tests and believe it died from "natural causes."
A decision on how to safely dispose of the carcass will be taken later.
The Manx government is due to decide whether to bury the whale or leave it in the hope the high tide will wash it away.
Fisherman John Henley first spotted the dead whale floating in the water near Niarbyl on Saturday morning.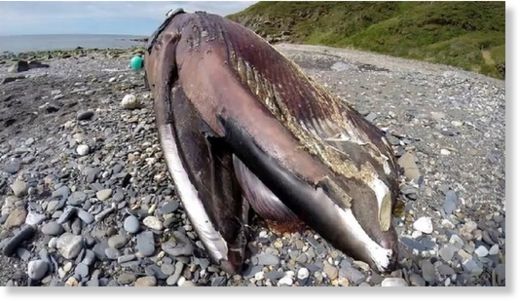 He said: "I was in contact with the coastguards and we managed to get a line and buoy attached to its tail and began towing it to Peel.
"Twenty minutes from Peel I was ordered by the coastguard to stand down and cut it free.
"It is a very poor show as it was a danger to other vessels and should have been brought ashore properly".
Coastguard duty officer Mike McDonald said the decision had been taken by the Marine Operations Centre and "followed procedure".
He said: "The procedure is to let nature take its course unless it is already fetched up on land so it was cut free."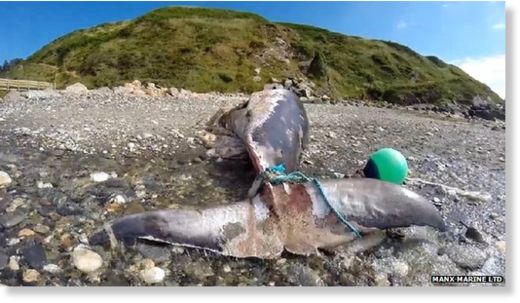 Jen Adams of Manx Whale and Dolphin Watch said washed-up whales were "very rare."
She said: "It is extremely important to remember that dead marine mammals can be highly poisonous so children and dogs should be kept away".
Minke whales

- Found worldwide but prefer cooler regions to tropical areas

- Feed on fish and krill

- Measure seven to 10m (23ft to 33ft) long and weigh five to 10 tonnes

- Live up to 47 years