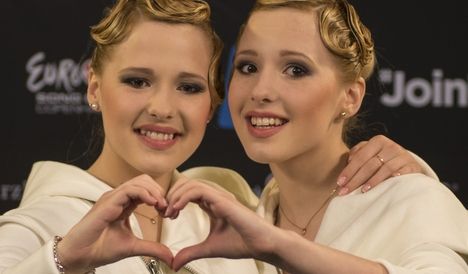 Russian lawmakers have proposed creating their own version of Eurovision after Europe's premier song competition was won by a bearded Austrian drag queen who promotes gay rights.
Lawmakers in the Kremlin-controlled parliament picked up on swelling outrage in the socially conservative country at Conchita Wurst's weekend triumph by proposing a Russian-based contest in which family values prevail.
"The last Eurovision contest's results exhausted our patience," Communist Party deputy Valery Rashkin told the Interfax news agency.
"We must leave this competition. We cannot tolerate this endless madness."
Rashkin said he would push for the creation of a "Voice of Eurasia" songfest instead, which would primarily group nations from the former Soviet Union.
It was a suggestion picked up quickly by advisers to Belarus President Aleksander Lukashenko - a ruler who has overseen his isolated country for 20 years and was once branded by Washington as the last dictator of Europe.
"Conchita Wurst's Eurovision victory symbolizes the complete collapse of the European Union's moral values," the country's advisory Slavic Committee said in a statement.
Eurovision is an annual contest in which millions of viewers from across the continent vote for their favourite performers and the points are allotted by nations in which the fans are based.
Wurst - a 25-year-old singer from Austria whose real name is Tom Neuwirth - received most points from countries such as Sweden and the Netherlands.
"Why am I not surprised?" state television contest commentator Dmitry Guberniev remarked when the Netherlands - famous for its social tolerance - awarded its "douze points" to the Austrian drag queen.
Russia's much more traditional love song performed by two 17-year-old identical twins placed seventh and was backed most heavily by its allies in Belarus and Azerbaijan.
Saturday's final in Copenhagen was shadowed by politics and public anger at Russia's intervention in Ukraine.
Russia was booed a number of times during the final and the twins themselves were jeered while performing their semi-finals act.
A part of the Danish fans' anger appeared to stem from Russia's adoption last year of a harsh law banning the "propaganda" of homosexual relationships to minors.
One of the authors of the legislation proposed on Tuesday barring Conchita Wurst from even entering Russia.
Wurst's victory has also spawned an online protest campaign in which Russian men post pictures of themselves shaving on various social networks.