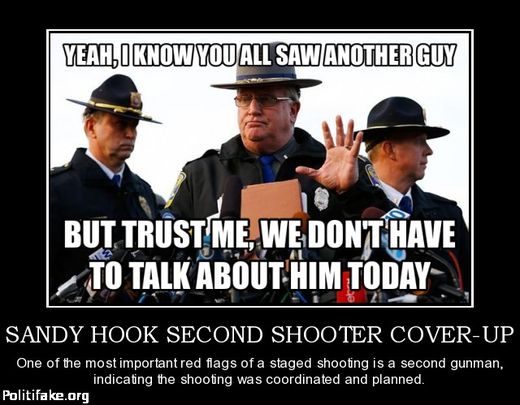 Four days before Adam Lanza went on a shooting rampage at a Connecticut elementary school, his mother, Nancy, cooked him some of his favorite meals and then left for a three-day trip to New Hampshire.
On the day before the shooting, a GPS device he owned showed that he took a trip to the area around Sandy Hook Elementary School.
However, after an 11-month investigation, the Connecticut State Police could not determine a motive behind one of the nation's deadliest mass shootings, according to a 48-page report released on Monday.
The report, which had long been anticipated, was issued by Stephen J. Sedensky III, the state's attorney in Danbury, and was heavily redacted. It was drawn from the file of the investigation, some 2,000 pages, according to law enforcement officials.
The horror of the morning of Dec. 14, 2012, at Sandy Hook Elementary School, where Mr. Lanza fatally shot 20 first-grade students and six adults, has been reported in detail, but the report shed further light on the case.
Mr. Lanza's day started at home, where he shot and killed his mother, Nancy, in her bed. The .22-caliber rifle that he used to shoot her at close range was found later by her bedside.
He went to the school armed with 30-round magazines for a Bushmaster .223-caliber rifle, along with several other weapons, and blasted his way through the glass front entrance.
In less than five minutes, Mr. Lanza fired 154 rounds from the rifle
, killing the children and six staff members, and then took his own life with a pistol.
The report comes nearly a year after the massacre set off a national discussion about gun control, mental health and the seeds of violence in the culture. In that time, families of the victims have struggled to put their lives back together, the town has tried to heal and
the school itself has been razed
. But, until Monday,
very little information compiled by investigators had been publicly released.
Even basic facts, like the exact path Mr. Lanza took in the school, were kept secret.
After the shooting,
the Connecticut Legislature passed bills to limit what could be made public
. The state has also fought to
prevent the release of the recordings of the emergency calls to 911 from people inside the school
.
Judge Eliot Prescott of New Britain Superior Court said at a hearing on Monday morning that he would listen to the tapes and soon make a decision on whether to release them.
The report of the police investigation was expected to be released in the spring but was repeatedly delayed
.
Last week, school officials in Newtown sent a letter to parents alerting them that the report would be released and offering advice on how to help their children cope with the news reports.
Family members of the victims were given a chance to view a draft of the report earlier this month.
After months of speaking with investigators, sharing stories with other families of victims and endless news media accounts, some said there was little surprising in the draft report. The family of Victoria Soto, a first-grade teacher whom Mr. Lanza shot and killed as she tried to keep her students out of the line of fire, released a statement noting that there were some questions that could never be answered.
"While others search for the answer as to why this happened, we search for the how. How can we live without Vicki?" the statement read.
"So, yes, we have read the report. No, we cannot make sense of why it happened. We don't know if anyone ever will. We don't know if we will ever be whole again. We don't know if we will go a day without pain. We don't know if anything will ever make sense again."
Some details in the report revealed acts of courage.
In Ms. Soto's classroom, the report revealed, some students were huddled in the corner near the blackboard, holding hands when Mr. Lanza's gun jammed. Jesse Lewis shouted for his fellow students to run, and six of them escaped. Jesse did not.
"I heard fairly shortly after his death that he had acted in a heroic fashion," Jesse's mother, Scarlett Lewis, said in an interview. "I was so proud of him. I was not surprised. When I was at the firehouse that day I just knew as time wore on that he had done something brave."