Greenwald, Snowden in daily contact to reveal massive trove of revelations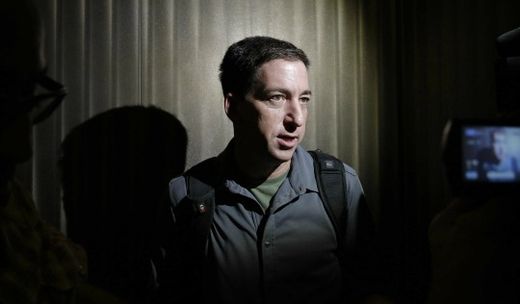 When it comes to the "shock" inspired by the recent National Security Agency revelations, the worst is yet to come,
said
Guardian
journalist Glenn Greenwald, who has been working with NSA whistleblower Edward Snowden on the leaks.
"There are a lot more stories," Greenwald told a large crowd at the
Global Investigative Journalism Conference
currently taking place in Rio de Janeiro. "The archives are so complex and so deep and so shocking, that I think the most shocking and significant stories are the ones we are still working on, and have yet to publish."

The new stories, Greenwald said, should be expected in international media in the coming months.
The first will include
details of U.S. spying in France and Spain, similar to revelations of U.S. spying in Brazil that has angered the Brazilian government and
set off a chain of tense exchanges
between the two.
Greenwald also noted that he is in daily contact with Edward Snowden, as well as with the Berlin-based U.S. filmmaker Laura Poitras, who has been working with him on the NSA stories. Together they are carefully sifting through the "thousands and thousands" of NSA documents yet to shock the world, said Greenwald.
"We are undertaking high-risk journalism. We shall continue doing so until we publish the last document I have," Greenwald
recently told
a Brazilian congressional panel investigating the allegations that Washington spied on Brazil.