Show up ISON! You have got the green light! The latest images of ISON show the 'Comet of the Century' shining green! October 8 2013This stunner was captured by Adam Block on Ocotober 8 2013, just before sunrise, atop Mount Lemmon. This beautiful image features ISON's greenish coma, trailed by a long, straight tail.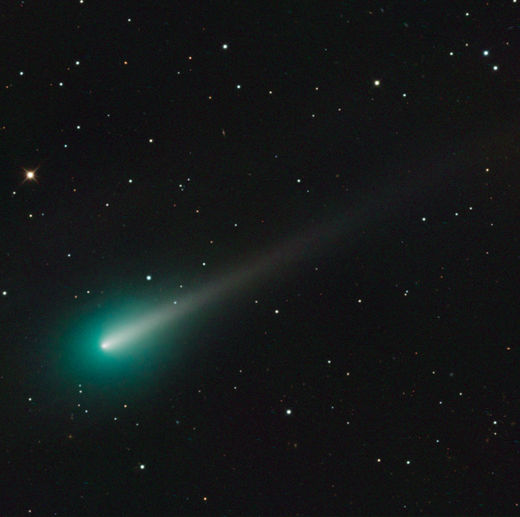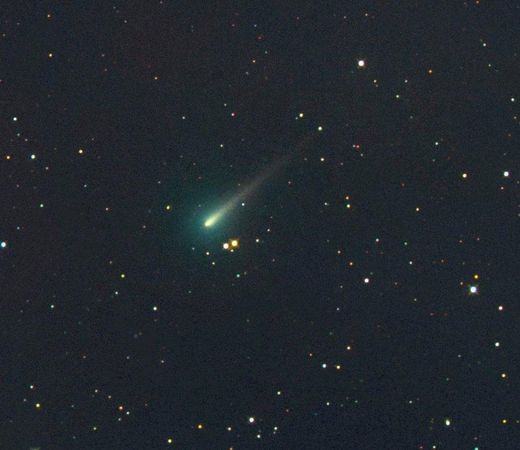 ISON's green color comes from the gases surrounding its icy nucleus. Jets spewing from the comet's core probably contain cyanogen (CN: a poisonous gas found in many comets) and diatomic carbon (C2). Both substances glow green when illuminated by sunlight in the near-vacuum of space.
The comet is zooming within the orbit of Mars, heading toward a crucial rendezvous with the sun on Nov. 28. Get your telescope ready!