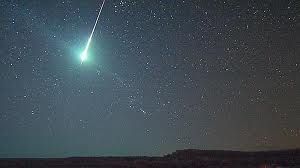 Translated by SOTT.net
Radio Tataouine has revealed information about the fall of a meteorite on Sunday, Sept. 15, 2013 at around 20.15, in southern Tunisia at the town of Remada (Tataouine governorate). The locality was visited by Marzouki
[editor: the interim President of Tunesia]
a few days ago!
It happened shortly after 8 pm, when the deafening noise of three explosions rocked the entire region, which lies at the heart of a military buffer area created by the army.
Residents who feared the worst, given the magnitude of the explosions, were somewhat appeased by the intervention of the armed groups and the national guard who rushed to the scene of the impact and stated that it was actually a fall from a celestial body in this uninhabited area.
There is certainly a lot going on in this declared closed area!