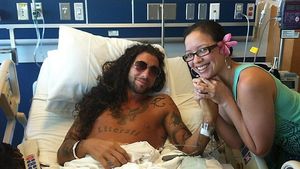 DELTA Airlines is being sued after a disabled man claimed he was forced to crawl across the tarmac multiple times after the carrier refused to help him on and off the plane.
Baraka Kanaan, a former philosophy professor who now heads a not-for-profit, was scheduled to fly from his home in Hawaii to Nantucket Island in Massachusetts last July to attend a conference.
Mr Kanaan was left unable to walk after car crash in 2000 but claimed he contacted the airline weeks in advance to tell them of his disability.
According to the Huffington Pos
t
, Mr Kanaan said he was assured by Delta staff "that he would be received and given reasonable accommodation for his disability."
Yet when his flight touched down in Massachusetts there was no equipment to help him off the airplane and to his wheelchair. When he asked what could be done, a flight attendant allegedly told him, "I don't know, but we can't get you off the plane."
According to a law suit filed by Mr Kanaan this month, he said he was left with no option but to crawl in his best suit "hand over hand through the main cabin and down a narrow flight of stairs and across the tarmac to his wheelchair".
On his return flight he was forced to go through the same humiliating experience since the airline still had made no provision for his disability. This time the airline offered to place cardboard beneath him "so that his clothes wouldn't get dirty", his suit alleges.
After complaining to the airline Mr Kanaan said he
was offered a $100 voucher and an offer of 25,000 SkyMiles
.