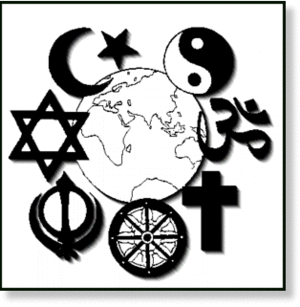 Legal limits and social pressures against religion have risen to the point where three-quarters of the world's population live in states where practicing their faith is restricted in some way, a new study said on Thursday.
Restrictions on religion, ranging from a Swiss ban on minarets to Islamist attacks on churches, rose in all major regions of the world during the study period from mid-2009 to mid-2010, the Pew Forum on Religion and Public Life survey said.
Christianity and Islam, the world's largest and second largest religions, suffered the most harassment by governments and groups or individuals, it said.
Egypt, Indonesia, Russia, Myanmar, Iran, Vietnam, Pakistan, India, Bangladesh and Nigeria ranked as the countries with the most restrictions on religion - both by their governments and by their societies - in mid-2010, the survey showed.
"A rising tide of restrictions on religion spread across the world between mid-2009 and mid-2010," the 86-page survey said.
They rose even in the Americas and sub-Saharan Africa, where limits on practising faith had previously been declining. Restrictions were highest in the Middle East and North Africa.
"Because some of the most restrictive countries are very populous, three-quarters of the world's approximately 7 billion people live in countries with high government restrictions on religion or high social hostilities involving religion, up from 70 per cent a year earlier," the survey said.
Pew, a Washington-based social science research centre, said the study aimed to provide a clear measure of restrictions around the world but did not attempt to evaluate them or analyse the reasons why they rose during the study period.
The United States moved from low to moderate levels of restrictions in that period as some prison inmates were prevented from practising their faith, limits on permits for religious buildings increased and faith-related attacks rose.
It noted "a spike in religion-related terrorist attacks" including the killing of 13 people at Fort Hood, Texas, the attempted "underwear bombing" in 2009 and the failed Times Square bombing in New York the following year.
The study saw a link between government limits on practicing certain faiths and social hostility to them, especially when official policies favoured one religion over another.
"Social hostilities involving religion were lowest among countries where governments do not harass or intimidate religious groups (and) national laws and policies protect religious freedom," it said.
The study said Christians were harassed by governments and social forces in 111 countries around the world in 2010, Muslims in 90 and Jews in 68. Harassment was reported in 16 countries for Hindus and 15 for Buddhists.