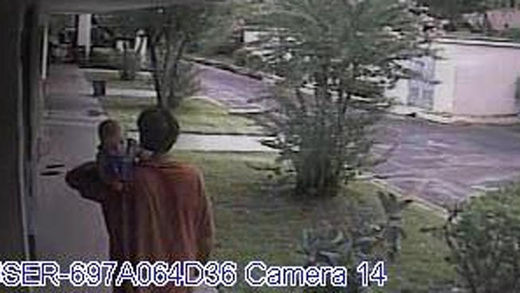 Police in north Florida were searching for a man who allegedly went door-to-door at a motel offering to exchange a baby for food.
Orange Park police were trying to identify the man, who was picked up by a taxi at a McDonald's between 10 p.m. and 11 p.m. on Saturday, but there is no record of any taxis picking them up, according to Orange Park Police Det. Garry Briggs.
Briggs said the cab may have given them a ride off the meter.
Authorities want to "determine the status and safety of the infant," Briggs said in a statement.
The relationship between the man and the baby wasn't immediately known.
Authorities say the man and baby were with a woman.
If anyone has information on the man or baby, please call police at 904-264-5555.