A massive sinkhole opened up in a residential neighbourhood in Windermere, Florida today that was 100 feet across and nearly 50 feet deep.
Luckily, no one was hurt in the freak accident, though the massive hole displaced a family of six, which had to be evacuated with aid of the fire department.
The cause of the sinkhole is unknown, but officials believe the dry weather conditions experienced in parts of the south could have contributed to the hole.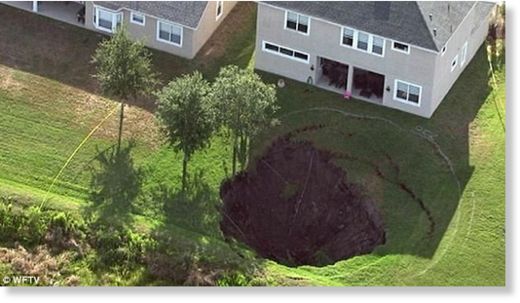 The hole ends a mere three feet from the family's two-storey house, WESH reported.
One of the homeowners discovered the pit in their backyard around 7am this morning when they let the dog out.
When the Orange County Fire Department arrived, they told the family to gather as many personal belongings as they could and evacuate.
The house was deemed unsafe to live in.
In total, two adults, four children, a cat, and a dog were evacuated.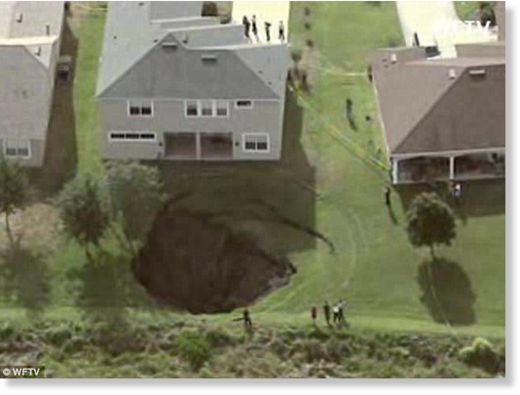 According to
clickorlando.com
, the family is relying on help from friends and relatives and are living in temporary housing.
Homeowner Lou Lambros told
Bay News 9
that he and his family had only been living in the home for two months.
'The ground was just falling into the hole, and the trees were gone,' he said. 'It was happening very rapidly, too.'
According to WESH, geological experts are currently evaluating the hole.