About elbo
Name: Elaine Boast

Elaine Boast has been a contributing editor to SOTT.net since 2007. She has a BA in Business Administration and works within the confines of corporate America.
If she had her druthers she would be digging in the dirt following her passion for archaeology. Since she is unable to dig in the literal dirt, she chooses to dig in the dirt that is the lies and obfuscation of the controlled worldwide media. You'll often hear her say "what we think we know is a lie."
One of her favorite quotes is by Albert Einstein: "The important thing is not to stop questioning." She resides somewhere in Amerika.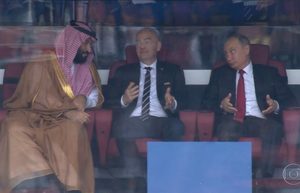 "That's life!"
A nation that is afraid to let its people judge the truth and falsehood in an open market is a nation that is afraid of its people.
- John F. Kennedy
Recent Comments
Gardasil works well to induce stillbirths: For married women, 75% of the group not exposed to the HPV vaccine conceived, while only 50% of the...
---
Is this another case of the usual USGS downgrading, because they list it at 5.5? Or is this the difference between the classification systems used...
---
Same type of therapy used in most rehab/nursing centers... as usual, the problem is more than stimulation, as intent takes the forefront... most...
---
Got 'a like' from me. O_o
---
Sensors... not really a new concept... just being fine tuned for the same purposes they are being developed for regular humans... like those that...