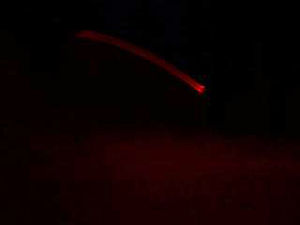 Buenos Aires, Argentina - An explosion wrecked two homes, a business and several cars early Monday, killing a woman and injuring nine people on the outskirts of Argentina's capital.
Early reports by some witnesses that they had seen a ball of fire fall from the sky around the time of the 2 a.m. explosion caused a sensation, but authorities said later that evidence pointed to an explosion of leaking gas.
Officials said a search by the more than 100 police and others turned up a canister of natural gas with a poor connection to a pizza oven.
After the reports of a fireball coming down, the government dispatched the large number of searchers to check for radioactivity and any material that might have come from outer space. Provincial justice and security minister Ricardo Casal said experts were "evaluating all theories, from an explosion to something strange that came from the sky."
But the experts found no evidence of a crater, and NASA said its satellite that fell to Earth sometime Saturday landed well clear of South America.
Late in the day, the government said it appeared the blast was probably caused by a pizza oven's poorly connected gas canister.
A young man who had claimed he photographed a space object and gave authorities a picture showing a streak of red light through the night sky was detained for providing false testimony
, the Argentine news agency
Diarios y Noticias
said.
The man changed his story under questioning
, the report said.