The FBI is investigating the Church of Scientology over allegations of human trafficking, it is claimed.
Federal investigators have been interviewing former members of the controversial organisation, which counts Tom Cruise and John Travolta among its followers, over allegations of enslavement and violent treatment.
According to the New Yorker magazine, the FBI is also investigating allegations surrounding David Miscavige - the group's leader and the best man at Cruise's wedding - who has been accused of repeatedly hitting youngsters.
In an interview with the magazine, Hollywood director Paul Haggis spoke out for the first time over his embittered decision to leave Scientology.
'
I was in a cult for 34 years.
Everyone else could see it. I don't know why I couldn't,' said Mr Haggis, who wrote
Million Dollar Baby
and
Casino Royale
.
The FBI investigators have interviewed former members in California and Clearwater, Florida, where Scientology - regarded in many countries as a cult - has its spiritual HQ.
Even though it has just become public, the investigation has been going on for a year.
Allegations of abuse against Mr Miscavige, 50, were made in 2009 but the FBI's involvement indicates that it was not satisfied by the church's claim that the accusations were simply concocted by embittered former members.
Many of the accusations against the organisation centre on Gold Base, Scientology's nerve centre in the Californian desert.
It is the home for many members of Sea Org, its elite 'religious order' of young devotees.
Many join Scientology as teenagers and, at Gold Base,
church leaders are allegedly encouraged to 'instill aggressive, even violent discipline'
.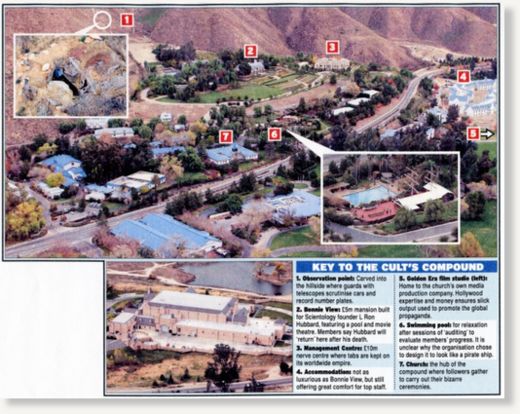 Some Sea Org defectors have described 'punitive re-education' programmes which have sometimes entailed years confined at rehabilitation camps doing manual labour and
spiritual
work.
An ex-Scientologist claimed that
punishments at Gold Base included being sent to the 'Hole', a pair of extra-wide mobile homes on the base where between 80 and 100 people were ordered to take part in 'group confessions all day and all night'
.
Marty Rathbun, a former senior Scientology executive, claimed in court in July that
Mr Miscavige once organised a brutal game of musical chairs at the Hole in which only the winner would be allowed to stay on the base
.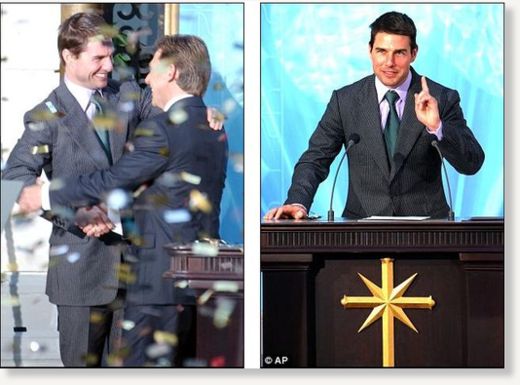 Desperate not to be exiled from an organisation
for which they had sacrificed their families, money and careers
, church leaders ended up hitting each other to win the game, said Mr Rathbun.
Under California law, human trafficking covers slavery and defines victims by factors such as signs of trauma or fatigue, being afraid to talk because of censorship and working in one place without freedom to travel.
In a recent test case against the Scientologists, Marc and Claire Headley, two former Sea Org members, claimed they were treated like slaves and
forced to work 20-hour days almost continually
.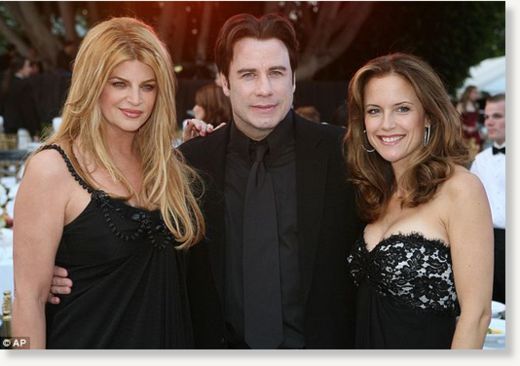 Mrs Headley said she was coerced into having an abortion.
A judge ruled against them after the church insisted religious workers were exempt from the usual rules but the couple are appealing.
The FBI, whose investigation reportedly remains open, would not comment.
The Church of Scientology was founded in 1953 by sci-fi writer L Ron Hubbard. The church dismissed the New Yorker's claims as 'little more than a regurgitation of old allegations that have long been disproved'.
Scientology defectors also reportedly told the FBI about
Mr Miscavige's luxurious lifestyle
.
They insisted he lives more like a Hollywood star than a church leader, flying chartered jets, wearing custom-made shoes from London and building up a large car collection.