About keit
Name: Zoya Klebanova

Zoya Klebanova became a contributing editor to SOTT.net in 2007 when she woke up to the destructive and psychopathic nature of the Israeli regime, under which she had lived for 20 years. With a background in research, Zoya returned to her native Russia, where she is a licensed veterinary doctor. Her research interests include health, politics, esoterica, high-strangeness, and (real) science.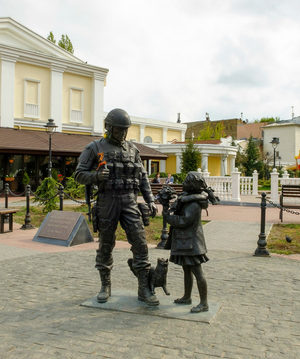 вежливым людям ('Monument to polite people'), Simferopol, Crimea
Every ten years or so, the United States needs to pick up some small crappy little country and throw it against the wall, just to show the world we mean business.
- Michael Ledeen
Recent Comments
Let's see a test of South American and Australian aborigines. The 'up' and 'down' quotes should make no difference to a truly 'scientific' mind....
---
Watch the film Suicide Club
---
Generally, I am not a fan of 'migrants' (fka, 'immigrants'), but despite all that, I'm a bigger fan of the US Constitution. How hard would it have...
---
Mueller report at Full Moon [Link] #astrology
---
V. Putin is working already on the next POTUS in 2020 ? [Link]