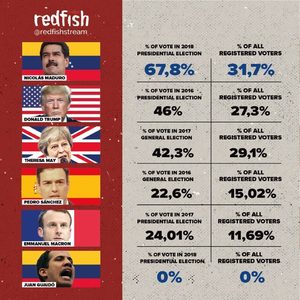 On legitimacy
Perhaps only people who are capable of real togetherness have that look of being alone in the universe. The others have a certain stickiness, they stick to the mass.
- D.H. Lawrence
Recent Comments
Guide for the Perplexed, by Moses Maimonides. Our Sages further say, that man has first to render account concerning his knowledge of the Law,...
---
Of course they won't cover it... No collusion is accurate and MSM hates accuracy. This collusion bullshit was contrived by the weak minds of the...
---
Yep rc, if people just used their brains they could spot fakes. I knew Obama and Trump were fakes just by how they phrased things. But then, I...
---
Its ancient history. The holocaust was for the entire 55,000,000+ souls who lost there lives from across the entire world. Yapping on & on...
---
Tucker should be asking why there's so many swampy neo cons that his boy Trump appointed. Tucker is a fake just like Trump. I thought he was legit...