About axel_dunor
Name: Pierre Lescaudron

Pierre Lescaudron (M.Sc., MBA) pursued a career in executive management, consulting and post-graduate teaching in high tech fields.
He then became an editor and writer for SOTT.net, fulfilling his dream of researching science, technology and history.
Pierre is a certified Eiriu Eolas instructor and the author of "Earth Changes and the Human Cosmic Connection".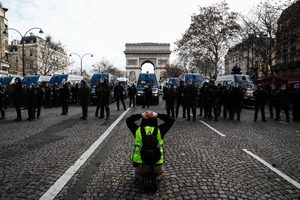 L'elite contre le peuple
Few people have the imagination for reality.
- Johann Wolfgang von Goethe
Recent Comments
There is no debt if the money is fiat. The entire monetary system was created by fraud and it's run criminally. Fraud nullifies all contracts....
---
"He's too nice". How many times have you overheard chicks say that when prattling to each other about a washout date? More than once, I'm sure....
---
With global food shortages and the ice age just around the corner, the elites don't care about this. In fact I suspect it's part of the plan. The...
---
US$ 22t? And the rest.... But who owns the debt?
---
TRUMP STOPS MANDATORY VACCINATIONS: Conscience and Religious Freedom Divison - [Link]