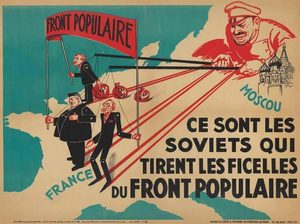 Plus ça change
The bourgeois produces the Bolshevist, inevitably as every half-truth at length produces the contradiction of itself in the opposite half-truth.
- D.H. Lawrence
Recent Comments
meanwhile, in 2033 news, the FBI are starting to consider the possibility that Seth Rich was murdered
---
the law prohibits pro-life protests within 50 to 150 metres of abortion facilities So why not just stand closer than 50metres? Ottawa police would...
---
Who cares what the zero credibility FBI says? On the other hand, if they offering a reward, we know that it wasn't one of the alphabet agencies...
---
Anything that starts with a dubious, if not outright false, statement - "We are changing Earth's climate with terrifying speed" - is difficult to...
---
This is not the Canada my ancestors dreamed of when they landed on the shores of the St. Lawrence a few centuries ago! We are becoming a Communist...