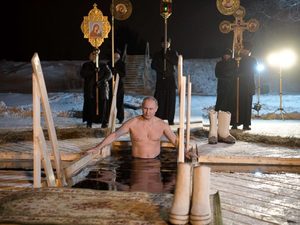 Epiphany
Cowardice asks the question: "Is it safe?" Expediency asks the question: "Is it politic?" Vanity asks the question: "Is it popular?" But conscience asks the question: "Is it right?" And there comes a time when one must take a position that is neither safe, nor politic, nor popular but one must take it because one's conscience tells one what is right.
- Martin Luther King, Jr.
Recent Comments
Look how short and small she is. When you are short "normal" size chairs and seats are too tall and your legs hang and it hurts your back after a...
---
"Do you know why I am absolutely certain that this popular narrative is pure bullshit? Because Obama supporters were all saying the exact same...
---
[Link] ...kin to the Mercury Comet, which successfully transported me across the continentalal US and back 43 yrs ago
---
THE RULING CLASS @HFL: Hi, buddy. The ruling class is very dependent on procedures and rules being followed. They get very angry with you if you...
---
It's a very interesting interview with Joe diGenova .... well worth listening to