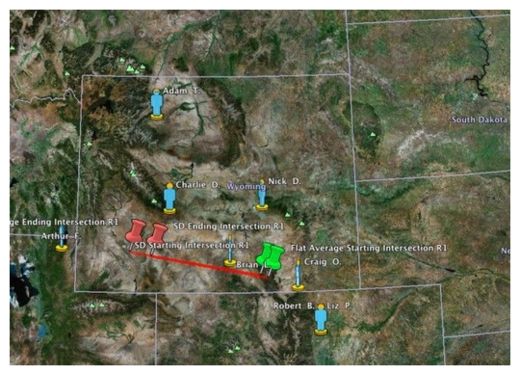 A large meteor exploded in the sky above southern Wyoming on Sunday night and was observed from as far as 400 miles away.
Jordan Dowers of Olympia, Wash., was driving along Interstate 80 near Laramie with his father when they spotted it about 10:45 p.m.
"The first thing we noticed is the sky lit up really bright," said Dowers, 23. "At first it was, 'Where did that lightning strike come from?' Then it was much, much brighter than lightning. From the south, it was neon blue. It looked like it was going to hit the ground. Then it just disappeared."
Eight witnesses reported the event to the American Meteor Society, including people as far away as Idaho and Colorado.
Technically, the meteor is called a bolide, said society volunteer Mike Hankey, who lives in Baltimore.