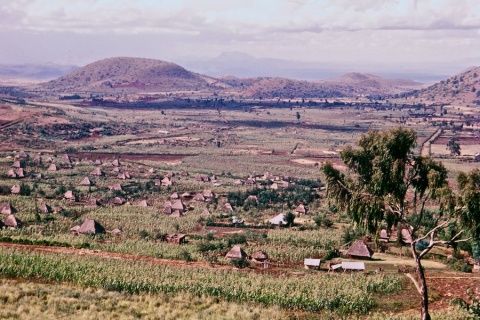 While calm appears restored in most parts of the Rift Valley that were left shell-shocked on Thursday night following the explosion of an astronomical body, the identity of the phenomenon is still shrouded in mystery. The object shone bright in the dark sky before exploding.
People scampered for safety at the sight of the body and the subsequent explosion with reports of wailing and panic reported across the more than three counties where the astronomical body was seen. Facebook and other social network platforms were abuzz soon after the extraterrestrial incident.
The panic was felt from Kuresoi to Uasin Gishu and the areas in between while on the networks, people were making wild and educated guesses. Speculation was that the astronomical body was either a meteorite or a comet. "I saw it. It was big and spectacular," said Mike Kimani, a resident of Kericho. There were reports that the body left some destruction on its trail.
From LunarMeteoriteHunters website
: Initial Meteor Sighting Report-
27FEB2014 Gerald Eldama Ravine, Kenya 20.10 pm Over 30 seconds not clear Loud explosions 10 times louder than thunder Super bright not clear Multiple witness reports. A super bright light that lasted for a span of 30 seconds was spotted in the sky at about 8:10pm today. It was later followed by a deafening bang around Torongo and Poror areas of Eldama Ravine. Many who did not manage to see the bright light though heard the sound believed it was an explosion. The light was seen by many as far as Marigat and Eldoret.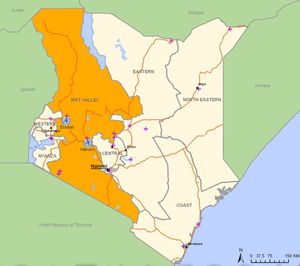 "It has burnt a house in Kibaraa village," said Ezra Kipchirchir.
Efforts to obtain opinion from experts drew a blank with scholars arguing they did not observe the phenomenon and hence could not verify the identity of the body.
"It is possible such a star was observed but I do not have the details at the moment," said Professor Paul Baki of the University of Nairobi.
He however said the institution would conduct investigations on establishing more details regarding the sighting.
The last time a meteor was sighted and reported in Kenya was in 2011 when an 11 kilogramme object was seen by locals falling in a spinning motion from the skies before landing in a cornfield in Kilimambogo area.
Police and Military retrieved the extraterrestrial rock which landed with a loud bang on that morning.