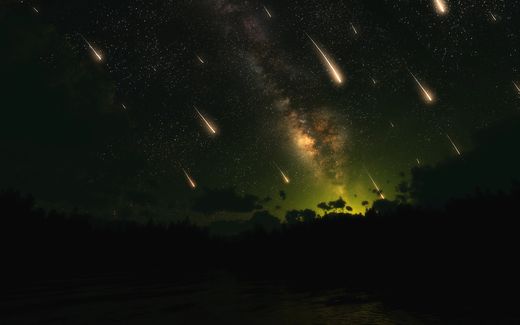 North America is in for a natural light show overhead, as a meteor shower expected over the weekend could turn into a full-on sky storm, affecting countries' entire skylines. Its intensity could even outdo the Perseid meteor shower.
Stargazers are expecting the spectacle to hit late Friday and last into Sunday morning, just as Earth passes through a stream of debris consisting of up to 1,000 pieces of a comet it shed in the 1800s falling all around, every hour, at speeds of 12 miles per second (19.3kps).
The so-called May Camelopardalids will peak at about 2am to 4am on Saturday, eastern US time, according to Bill Cooke of the Meteoroid Environmental Office at NASA's Marshall Space Flight Center.
The name comes from the corner of the sky where we'll have to focus our gaze to see the shower's most prominent bits - the Giraffe constellation, right next to the North Star.