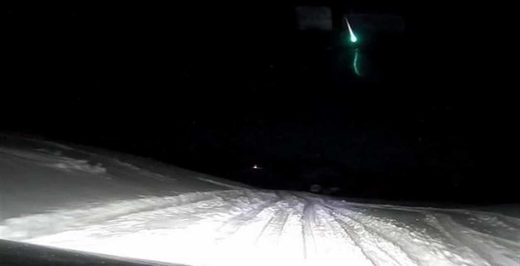 It's claimed to be one of the biggest ever recorded in the Middle East, and the scene is splendid!
Nizar Samir Al Murr was in his car driving through the snowy roads of Mount Sannine when his built-in car camera caught the moment in which a falling meteor passed by the skies of the Sannine mountain.
Shocked as anyone, it is evident in the video that he did not expect to see the rocky body casually flying in the sky of Lebanon and exploding in colorful lights. A "what is this?!" exclamation is heard in the video as the meteor sped down and then sparkled, glowing the night sky.
When Nizar slow-motioned the video, the meteor is shown crystal clear -and somehow greenish in color - falling and glowing through the night.