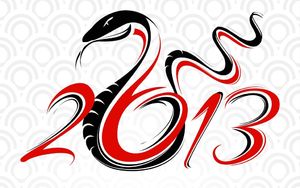 As a SOTT editor, I like to keep an eye on what's going on in the animal kingdom. The big news in recent years on that score has, of course, been the high number of mass animal deaths. But has anyone else noticed the extraordinary number of stories about snakes in the news lately? I first noticed a spate of snake stories at the beginning of the summer, and over the last couple of months snakes have been turning up in close proximity to people, and in some highly unusual settings, at an alarming rate. There have also been some particularly horrifying reports of attacks and resulting fatalities by escaped pet pythons - on both children and domesticated animals alike.
It seems appropriate that 2013, according to the Chinese zodiac tradition, is the
Year of the Snake
!
The following is a quick run-down of some incidents worth highlighting, starting in May, which initially show a slow build-up of such stories, leading fairly rapidly to 'spikes' in reports, some of which we've carried on SOTT.