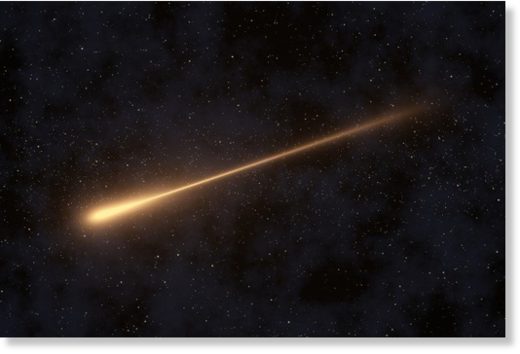 Did you see the Valentine's night fireball anywhere in Oregon? Perhaps the Oregon coast?
The American Meteor Society (AMS) and OMSI astronomer Jim Todd are reporting a sizable fiery object plummeting towards Earth about 9:20 p.m. on Wednesday, with reports all over the west coast of the U.S. and as far inland as Wyoming and Illinois.
The best documentation comes from a video taken by KPTV Channel 12 newsman John Hendricks, which is a pretty spectacular four seconds.
Todd compiled reports from various sources and said it was definitely seen from Oregon and SW Washington, including plenty of sightings from Vancouver, Portland, Sherwood, and some from McMinnville and other parts of wine country. It appears that is the farthest west from which reports came, and so far none from the actual Oregon coast.
Todd said weather was generally clear, with the object moving from west to east, starting around 270 degrees in the sky to 90 degrees. Its coloration was orange / yellow, and it appeared in various levels of brightness in different areas.
The fireball appeared to either break into two pieces or showed up as two pieces - that part is not quite clear. It was slow moving, being observed at 12 to 20 seconds by many. It also showed up as a persistent train, meaning it consistently had a trail behind it.
No one reported any smell nor any noise associated with the rather stunning astronomical event. The video captured by Hendricks was of the object moving slowly above the eastern horizon.
"In my opinion, this was a space junk," Todd said. "Space junk is slower than a meteor or bolide (based on duration)."
Bolide is the term for a meteor that explodes in the atmosphere.
Todd said the few reports from Oregon indicated it was a low angle. Orange is typically the color of space debris, while meteors are generally white or blue, he said. Also, Todd noted the way it was breaking up was typical of space junk.