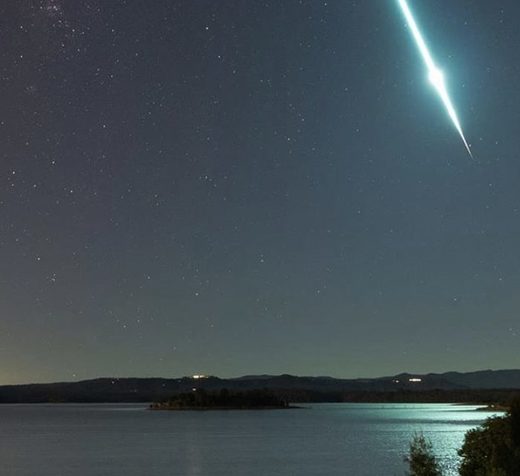 Residents in northern NSW were a little shaken up on Sunday evening when a series of loud bangs was heard coming from the sky.
"It sounded like a bomb dropping actually but there was a zooming sound and small sonic boom, I thought it was made by a fast military jet," one person wrote on Facebook on the strange noises around 5pm.
"Heard it in Lismore and it shook the house! Pretty awesome sound," another person added.
One person even wrote that they saw an "amazing glow over the roof line" as well as the strange noise. "Heard it Nimbin shook my walls," another Facebook user chimed in. 'The windows shook'
Dave Reneke from
Australasian Sky and Space Magazine
, confirmed to ABC that the mysterious noise was most likely a meteor burning and breaking up as it headed toward earth. "It sounded like a big fire cracker going off, but the windows shook," he said.