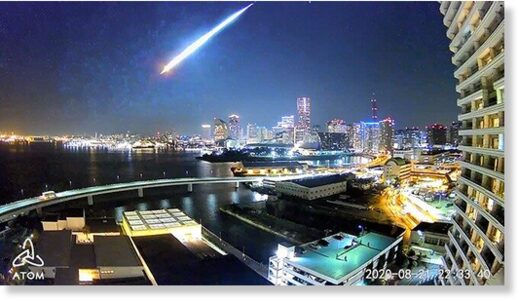 A spectacular fireball lit up the sky over the Kanto region around 10:30 p.m. on Aug. 21.
Experts speculated that the meteor came in over the Pacific in Kanagawa Prefecture and fell on the southern part of the Boso Peninsula in Chiba Prefecture next to Tokyo.
A camera set up in Yokohama by Atom tech. Inc., a company that develops network camera apparatus, captured the dazzling fireball in all its glory.
Daichi Fujii, a curator at the Hiratsuka City Museum, said it was as bright as a full moon.