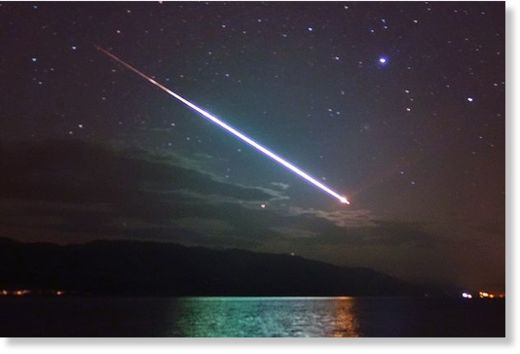 When tourist guide John Alasdair Macdonald snapped a landscape shot across the lake he accidentally captured a giant shooting star
This spectacular picture shows the 'fluke' moment a fireball meteor was pictured soaring over the Loch Ness last night.
Gobsmacked John Macdonald, 42, went for a walk at 9pm when he snapped the rare sight lighting up the sky.
The meteor was so bright it would have terrified Nessie and even caused panicked locals to phone the coastguard after mistaking it for a distress flare.