Maharashtra's Lonar Lake has turned pink overnight, leaving
scientists and locals baffled about the reasons behind this change.
Located in the Buldana district about 500 km from Mumbai, the Lonar crater had formed due to a meteorite, which hit the earth about 50,000 years ago.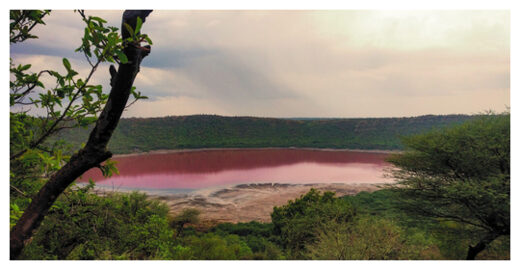 This is the world's third-largest crater formed due to a meteorite strike. People in the area were considerably surprised when the lake's normal bluish-green water turned a pinkish red.