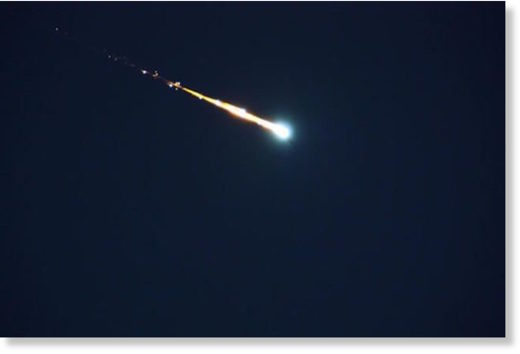 Crystal McClurg, an amateur astronomer since she was a child, knows what to expect when she looks up at the night sky.
At 12:50 a.m. Sunday, however, she saw the unexpected.
McClurg, looking west from her home in Union, observed an object racing across the night sky. It then appeared to crash into a mountain west of La Grande.
"It was a huge green fireball," McClurg said. "Then it turned yellow and broke apart into four or five pieces."
The Union resident, who was alone, then let her emotions get the best of her.