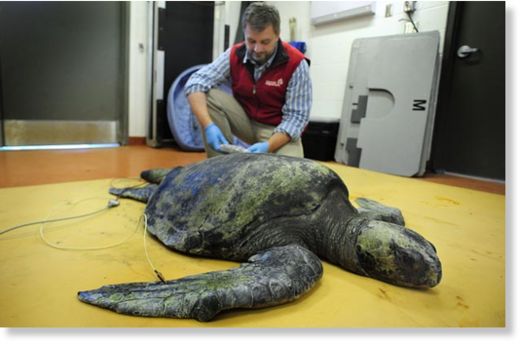 For the third time in two weeks a green sea turtle - a prehistoric species that's 150 million years old and that's now threatened - has washed up on B.C.'s shores, a rare appearance that's baffling ocean experts.
The sub-adult male was spotted by a visitor on Combers Beach in Pacific Rim National Park on Wednesday, the Vancouver Aquarium said Friday.
The giant turtle - females can weigh up to 200 kgs -- was in poor shape and wasn't expected to survive, said Dr. Dennis Thoney on Friday at the aquarium, where the turtle was transported for an examination.
"It's just too far gone," he said. "If they're on the shore, that's usually an indication there's something wrong with them."