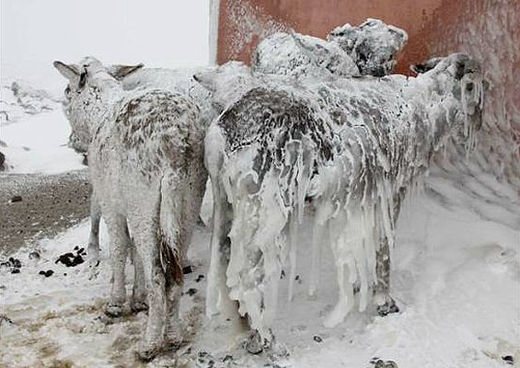 A flurry of Middle Eastern and Asian news websites are reporting on "
unusual
" cold sweeping across vast areas of Asia and the Middle East.
The online Thailand
pattayamail.com
reports "
Hundreds of thousands of residents of northern and northeastern Thailand are suffering from the current cold snap, with many areas having been declared disaster zones. [...] Some 100,000 people are suffering from the cold and in need of winter clothing
. "
The German language
thailand-tip.com
reports that the "
Meteorological Institute forecasts temperatures in the north to fall another 4 - 7°C by Thursday.
"