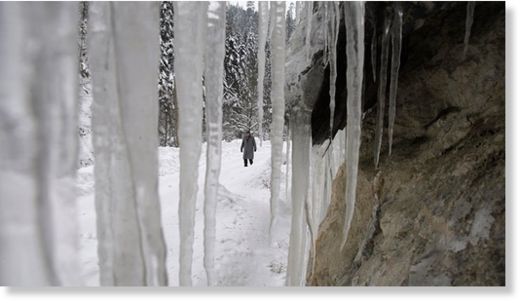 Bosnia used helicopters on Sunday to evacuate the sick and deliver food to thousands of people left stranded by its
heaviest snowfall ever
, while Pope Benedict XVI donned an overcoat to bless the few pilgrims who braved Rome's unusually cold weather to visit St. Peter's Square.
"The snow is beautiful, but let's hope spring comes soon," the pope told the pilgrims, looking out over remnants of Rome's biggest snowstorm since 1986.
Across Eastern Europe, thousands of people continued to dig out from heavy snow that has fallen during a cold snap that struck more than a week ago and has killed hundreds of people.
In Ukraine, the hardest hit area, temperatures have fallen as low as minus 33 Fahrenheit (minus 36 Celsius). The government said Sunday the country's death toll now stands at 131, including many homeless people. About 2,300 other Ukrainians have sought treatment for frostbite or hypothermia.