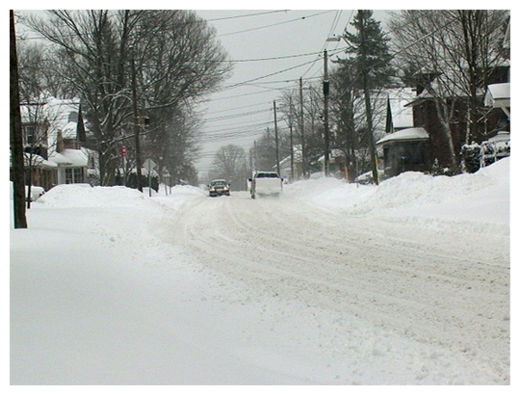 A major winter storm that hit our region overnight had people stuck on the roads, the ditch and their driveways according to Brockville Police. The region also spent the day digging out from
one of the largest December snowfalls on record.
Brockville Police say if you don't have to go out today, stay at home and off the roads.
"The amount of snow that fell is only realized as people are stuck at the end of their driveways. Good Samaritans can be found stopping to help and now their vehicles are hazards on the roadway. Stay at home if you can." said Inspector Scott Fraser today.
Fraser also said that there have been no major accidents that have been reported so far.
As well the City of Brockville's Transit services were not running today due to the storm. It is expected to be back in service on Friday.
A major winter storm that began Wednesday affected most of Southern and Eastern Ontario with substantial snow amounts reported across many areas.
Environment Canada is reporting that the City of Brockville received 33cm of snow, Kemptville received 19cm, Cornwall, 15 to 20cm, Kingston 30cm and Ottawa South had 24 cm of snow.
The weather office reports that the snow has tapered off over most of Southern Ontario but will continue over Eastern Ontario until later today, so the above snowfall numbers are not final.