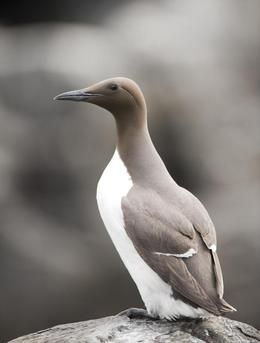 Scotland's seabirds continue to struggle
The coldest spring in more than 50 years
has taken a toll on Scotland's seabirds as early monitoring shows adult birds have arrived late for the breeding season and in poor condition.
Harsh winter
Harsh weather conditions earlier this year have added to the considerable long-term challenges seabirds face including lack of food due to the impact of climate change on the marine food chain, and poor management of human activities in the marine environment.
Kittiwakes, guillemots and razorbills
Colony counts on RSPB Scotland reserves across the country from the Northern Isles of Orkney and Shetland to the Firth of Clyde, reveal a similar picture with species like kittiwakes, guillemots and razorbills showing some of the steepest declines in number of birds present.